Leather patterns
All the leather patterns are created in our Atelier in the Swedish country-side. Each pattern is an individual piece that is made to order by using organic plants and the highest quality lambskins in a wide range of leather colours. Choose between hand-picked garden flowers or wild plants from the Swedish countryside. 
The design can be an all-over pattern, placements of that pattern or single motifs in a composition and we develop a design specifically and in consultation with the client. Keep in mind that we use new flowers for each leather pattern so each piece becomes one-of-a-kind.
If you are interested in bespoke leather patterns, please do not hesitate to contact us at atelier@carinasohl.com or take a trip to the countryside in Sweden and visit our atelier. We have a large stock of hand-picked plants and flowers in our atelier. View some of them in the Leather Collection below and get some ideas of what we can create for you.
1. Small Roses
2. Growing Roses
3. Hortensia
4. Blue Leaves
5. Growing Roses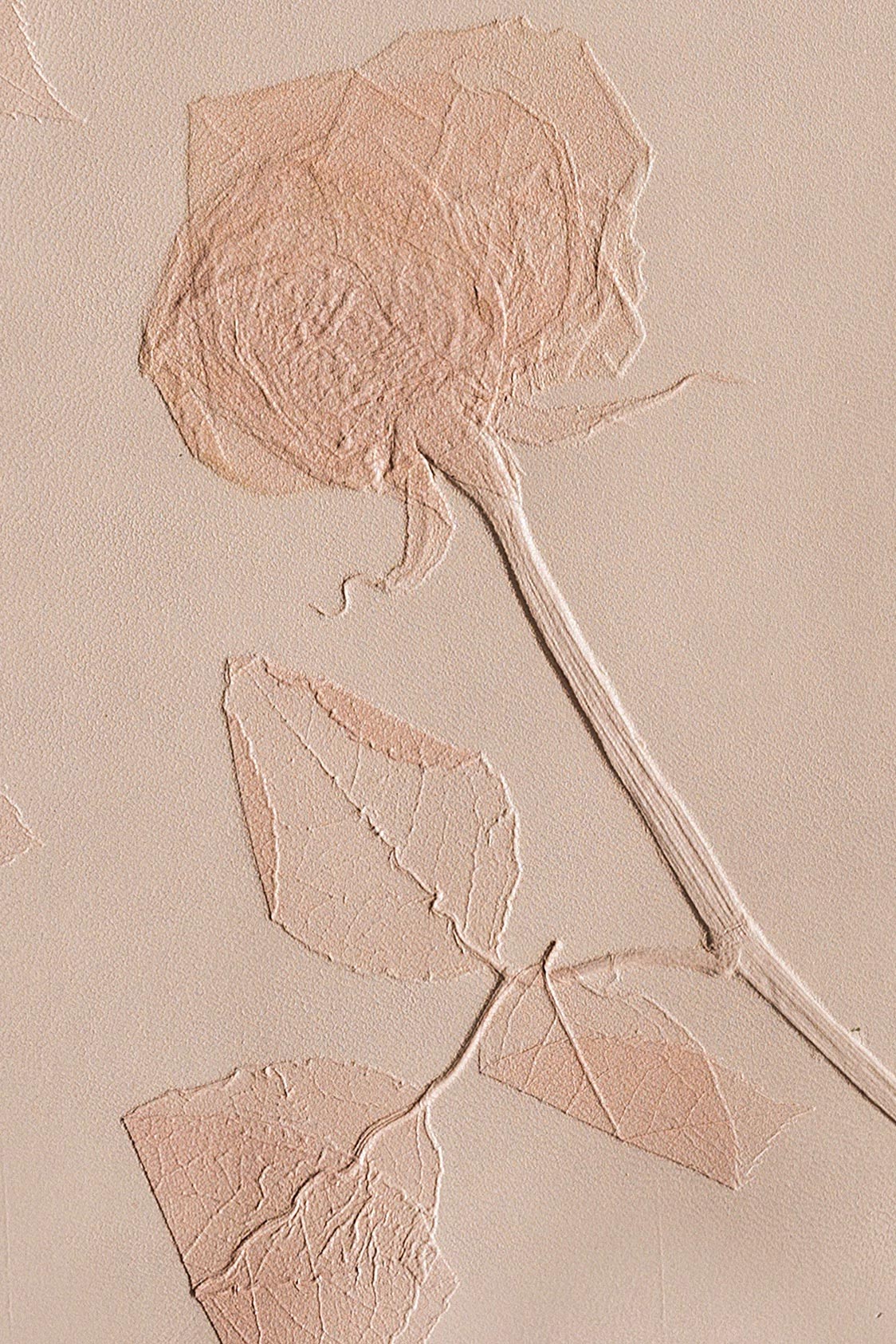 6. All-over Roses
Growing Roses | All-over Roses
7. Dill Plants
8. Virginia Creeper
Dill Plants & Virginia Creeper
10. Virginia Flowers
Grass Mix & Virginia Flowers
11. Tiny Fern plants